Just look at the following images: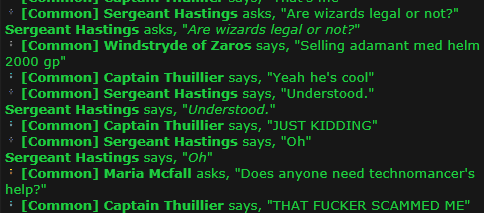 This is a game moderator who spawned themselves in as a wizard, completely destroying the atmosphere of the game for other players, and then proceeded to do /tg/station style announcements and got another player involved. When their fun was taken from them for entirely in-character reasons, they took it to OOC by trying to wield their moderator powers against the "offending" player, and repeatedly used admin buttons to spawn in as random shit (mouse, a BS tech) to interfere with the round.
This person should not have the ability to touch the admin panel at all.